My work this summer focused mainly on the human emotions of the events going on in our world today. I found my artistic voice exploring themes of skin color, racial identity and inequality, individuality, awareness, protests, the political landscape, and the pandemic. I was feeling a lot of energy around social relationships, children and going back to school as well. My inspirations have been ignited deeply this year. This moment in our history connects fully with my visions, heart and artistic voice; bringing them into complete alignment. 
As we move in to the winter months and the end of the year, I find myself wanting to create more abstract people who depict mental states, feelings, and emotions in a different, more generalized way. I find my work wanting to depict colors, shapes, and patterns more while still retaining the emotional feelings that inspired me initially.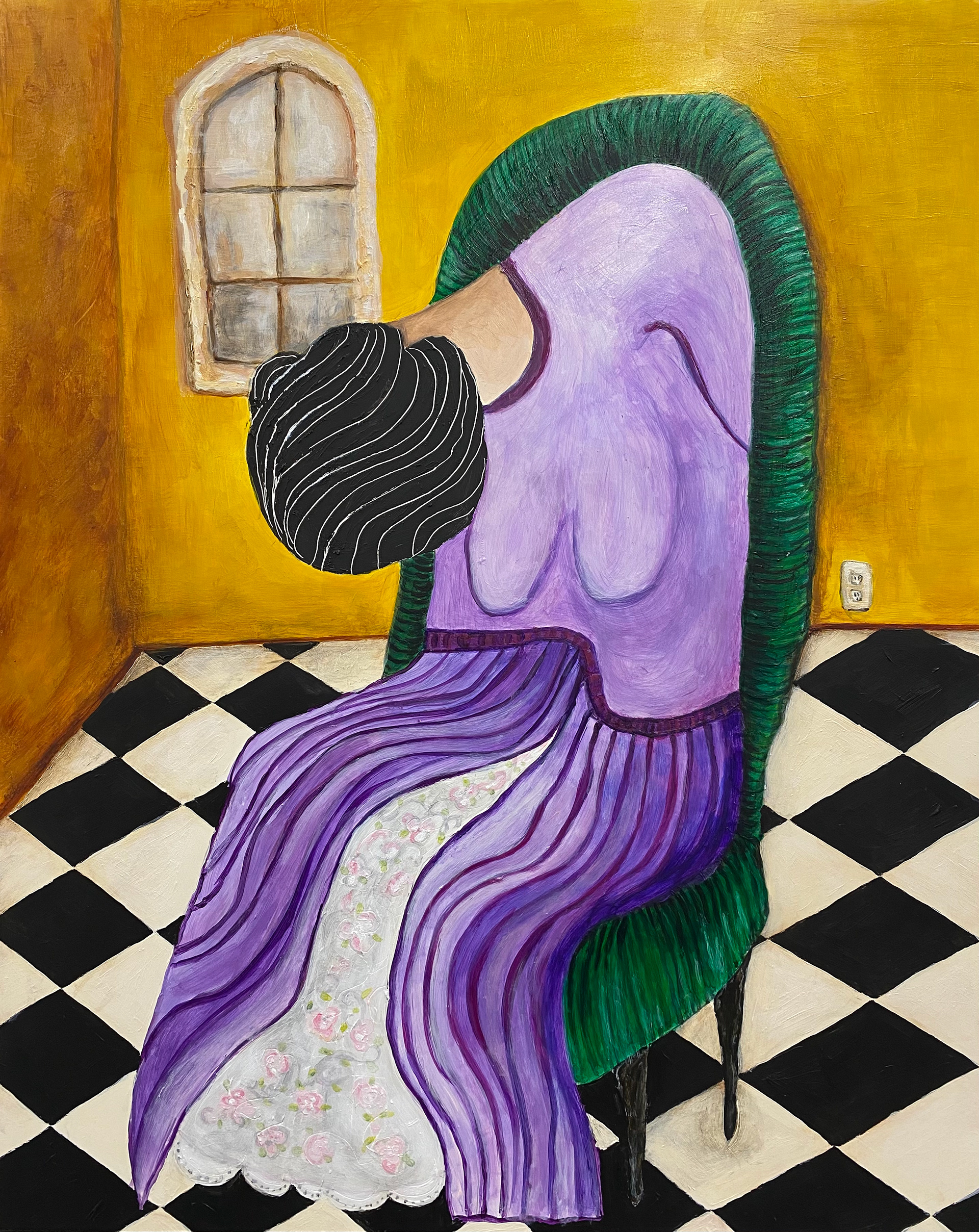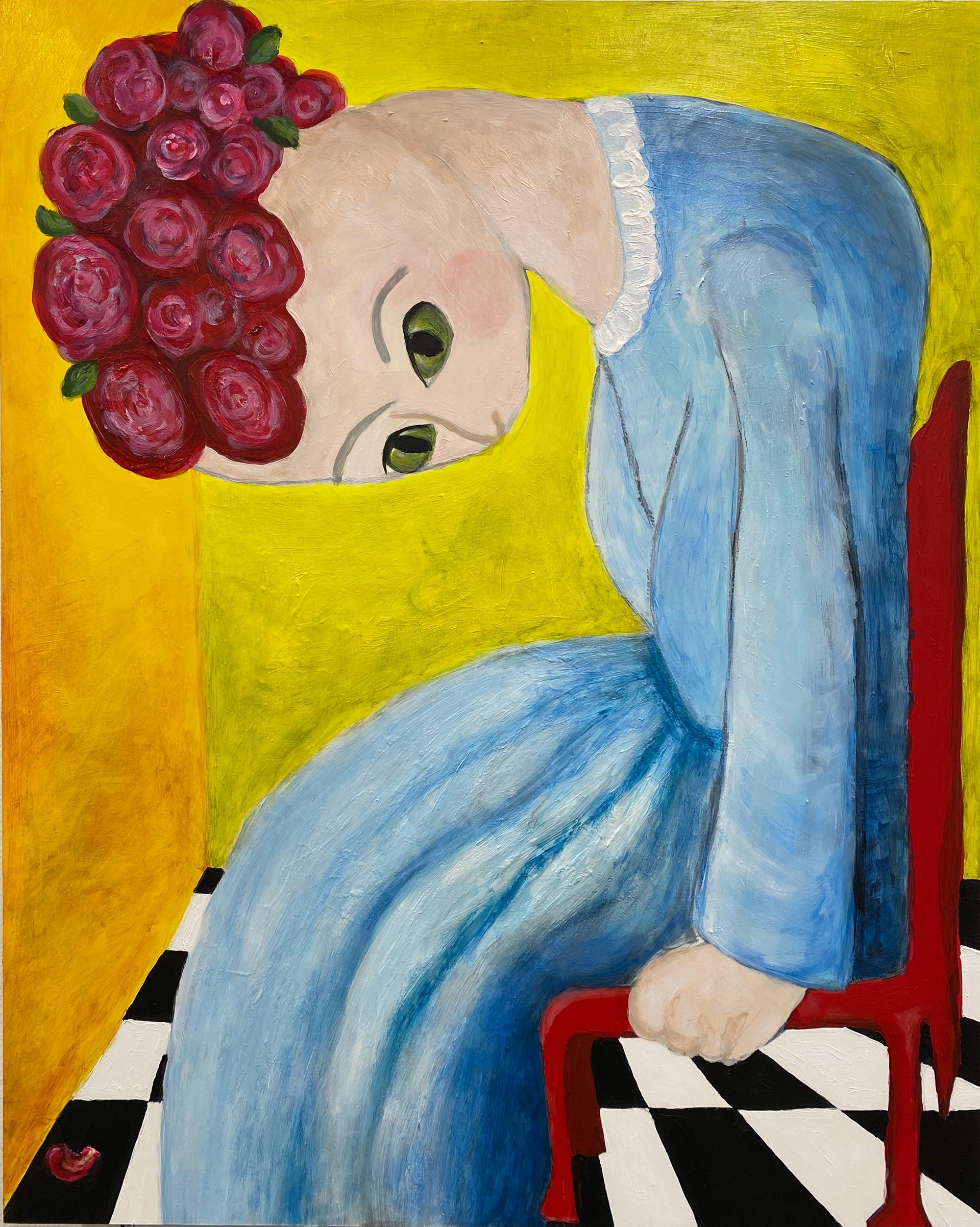 A Petal For Your Thoughts, 2020
I'm currently working on a series of these people in chairs. They keep coming to me. I like their shapes and feelings. Giving new colors, patterns, and angles to their lives.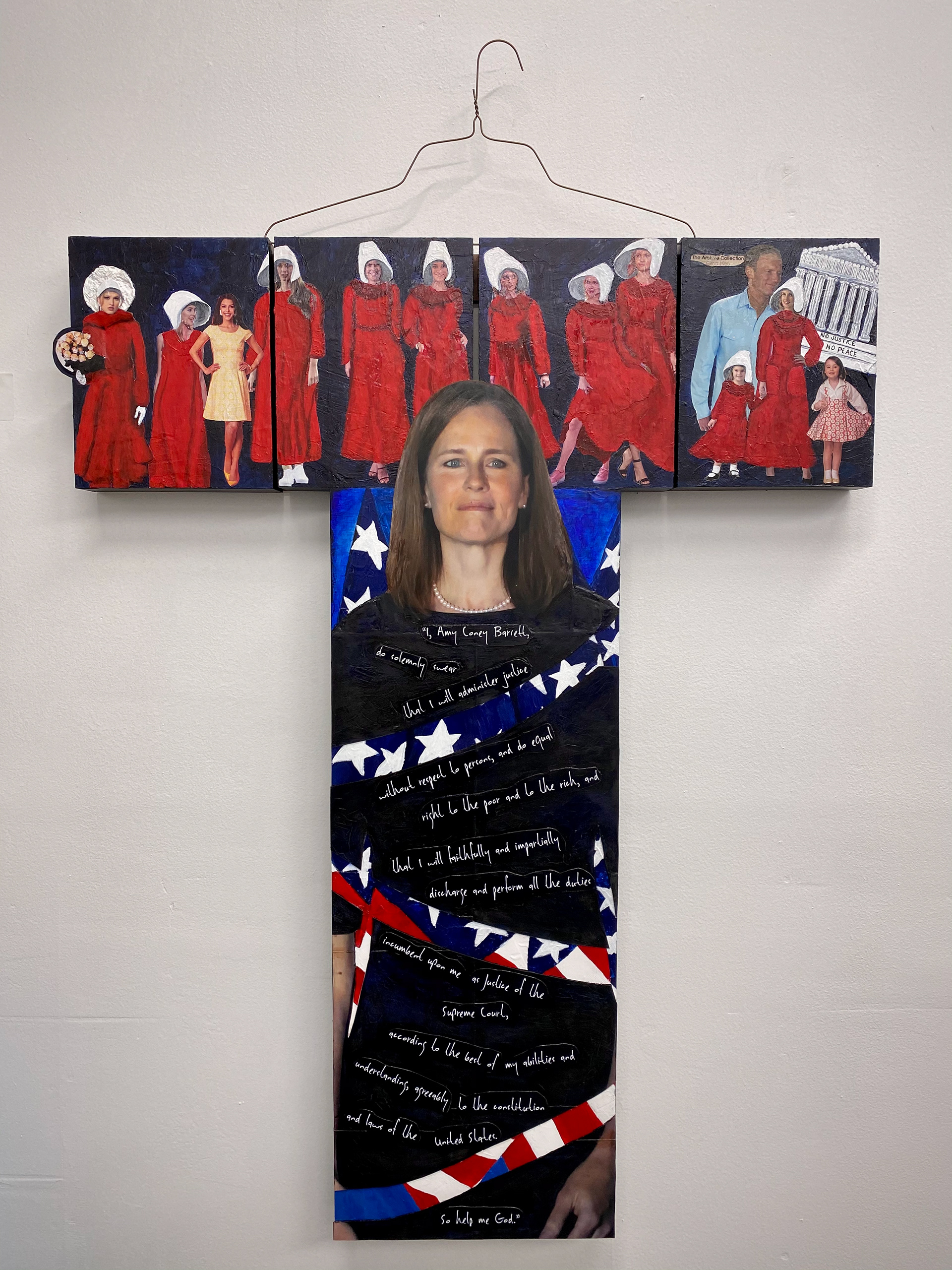 Supreme Injustice, 2020
My inspiration for this piece happened when Mitch McConnell decided to hear and seat a new Supreme Court justice 8 days ahead of the Presidential election; in direct conflict with his stand on doing this during Obama's presidency with 8 months to go. I am not typically inspired by people like Amy Coney Barrett and in this case, my inspiration is in the form of my revulsion for the entire process that allows this to happen. My piece reflects my feelings on this particular appointment; a complete affront to the seat Ruth Bader Ginsberg honorably held.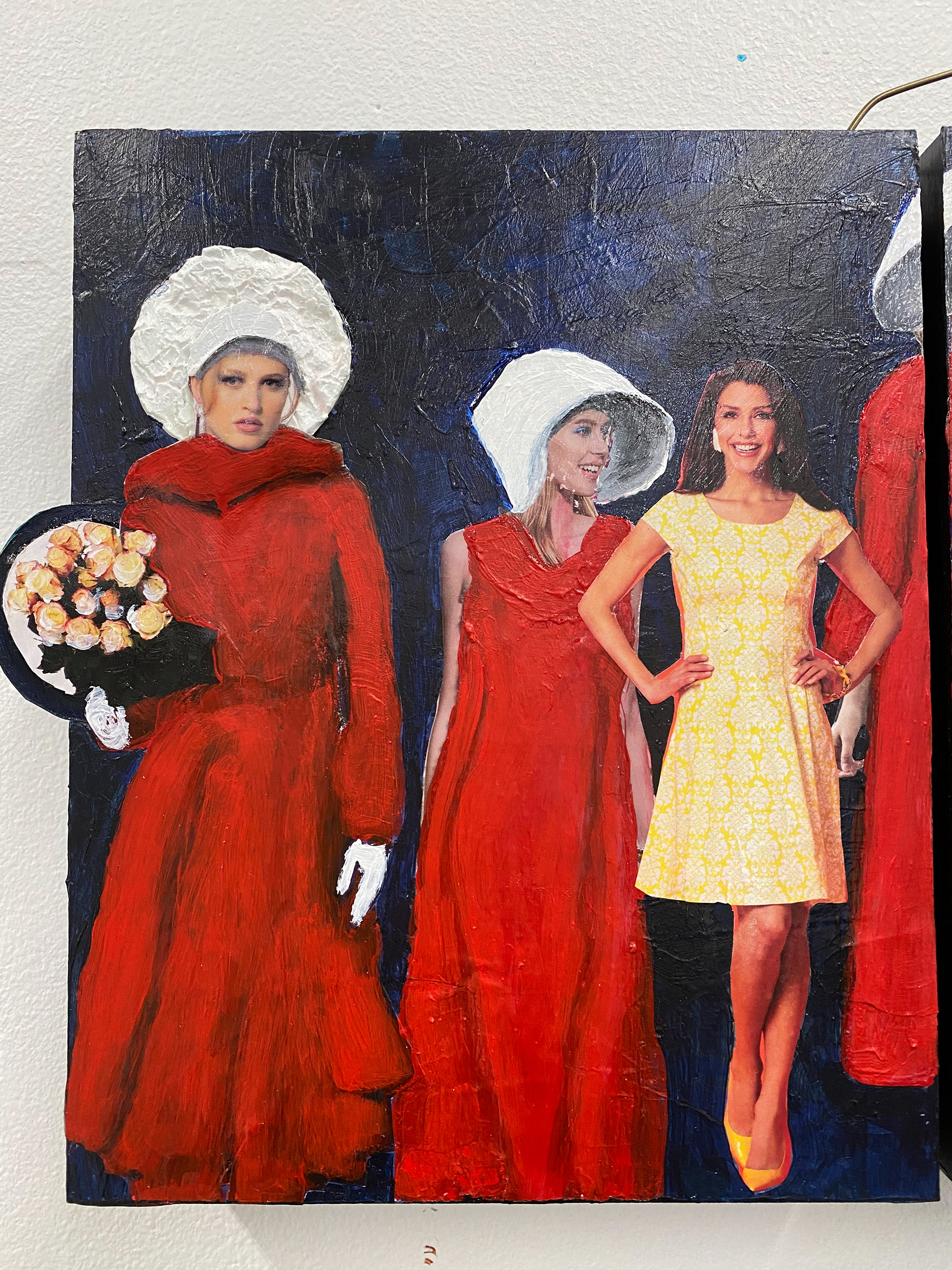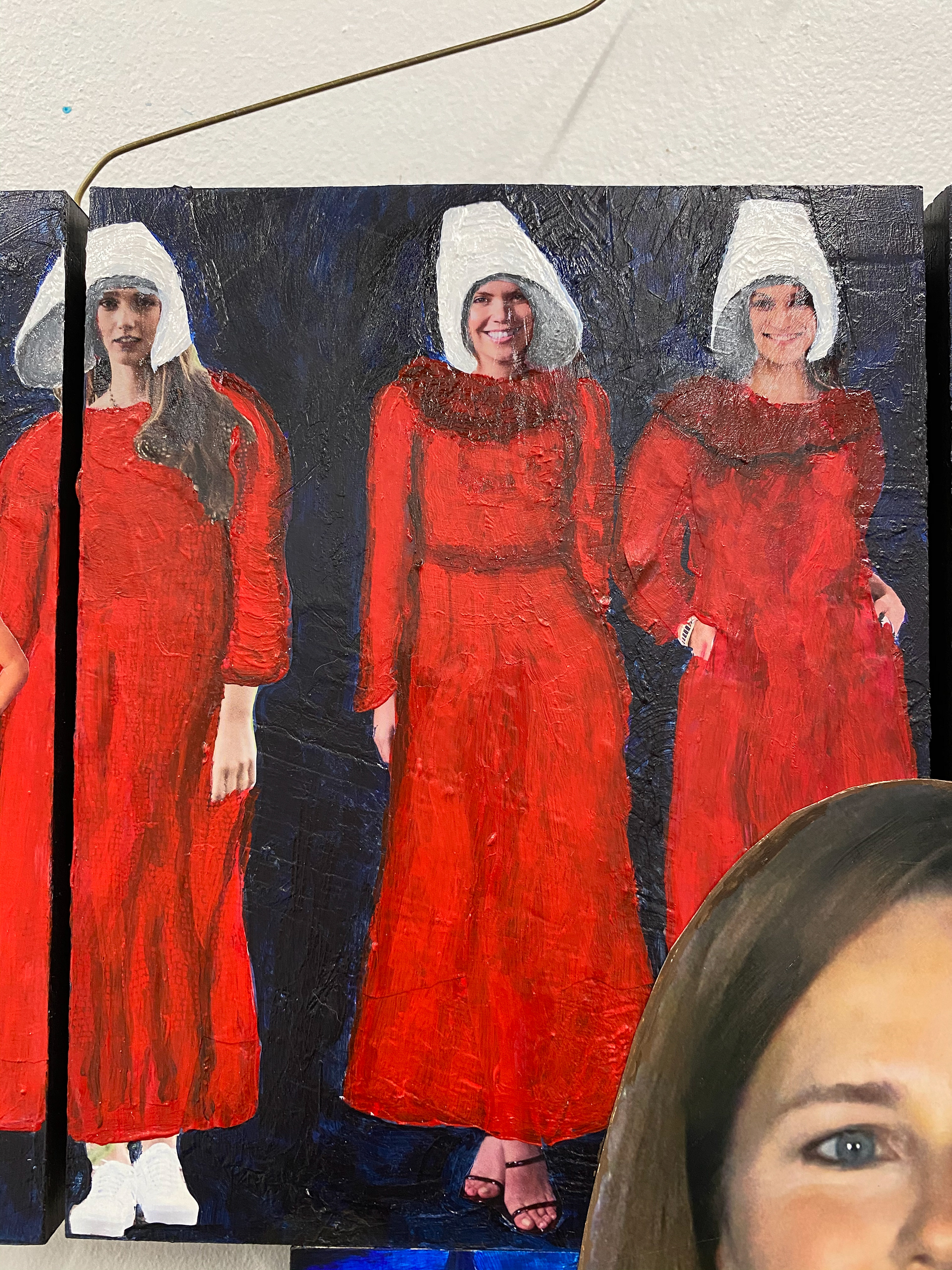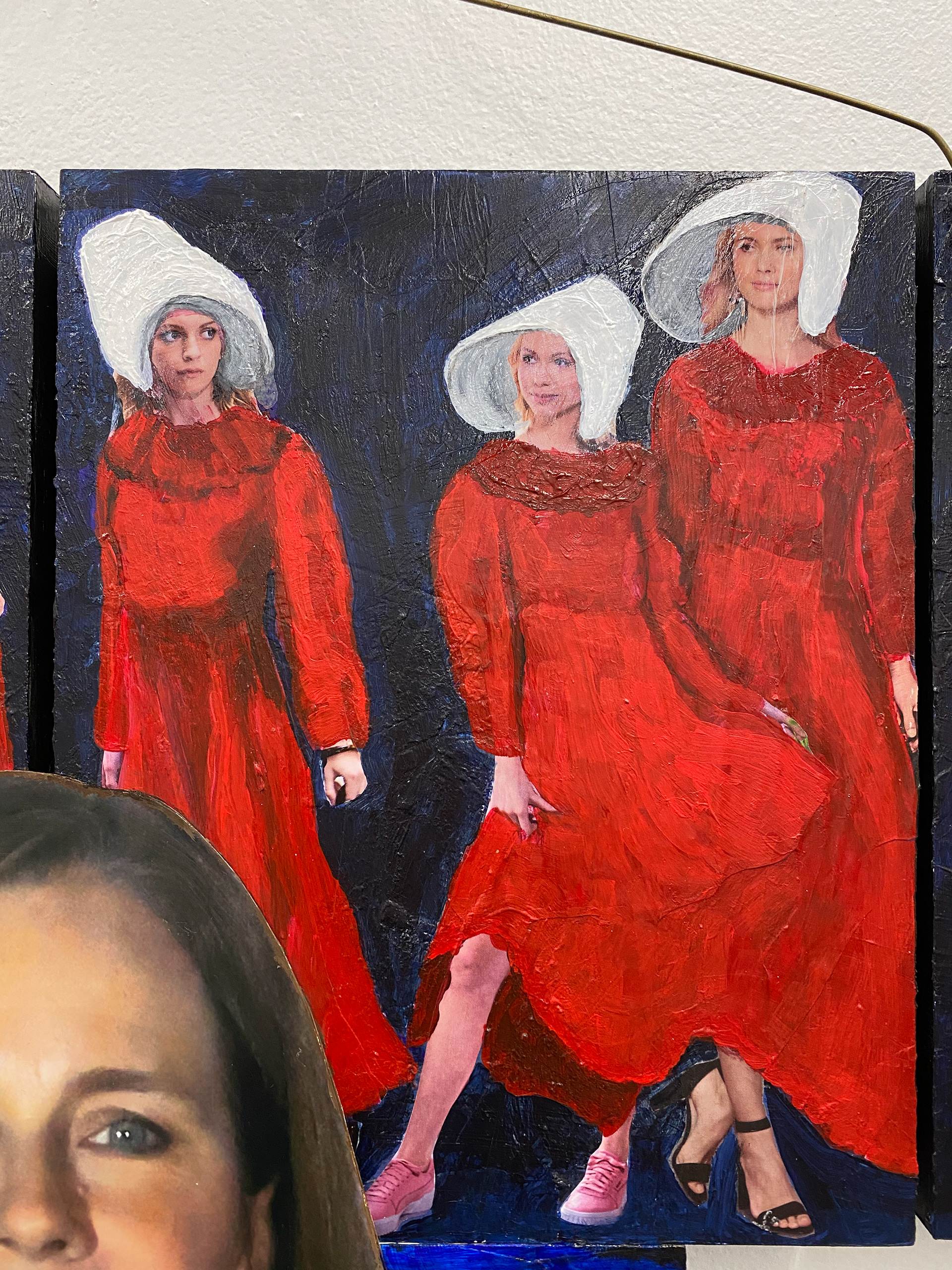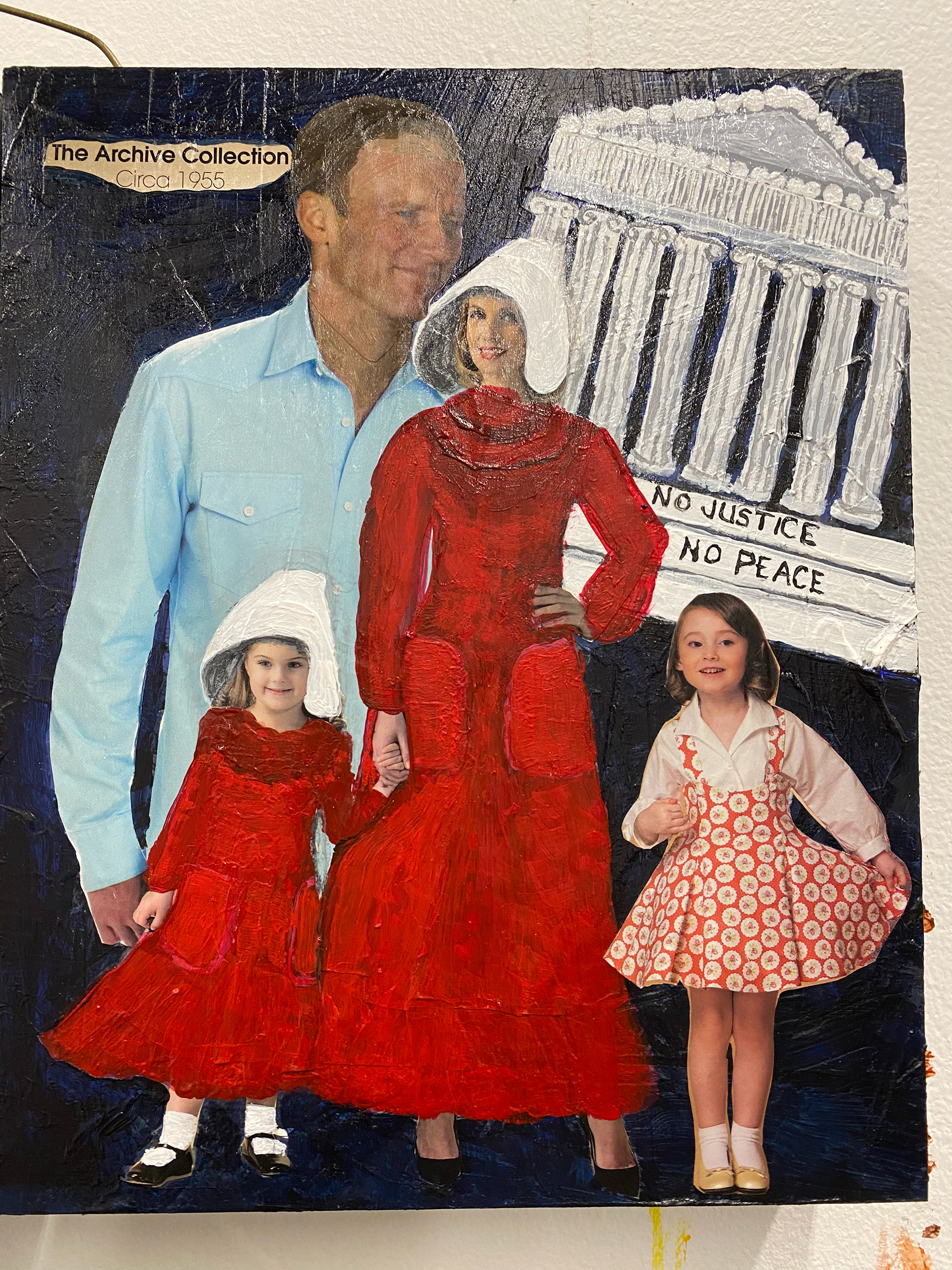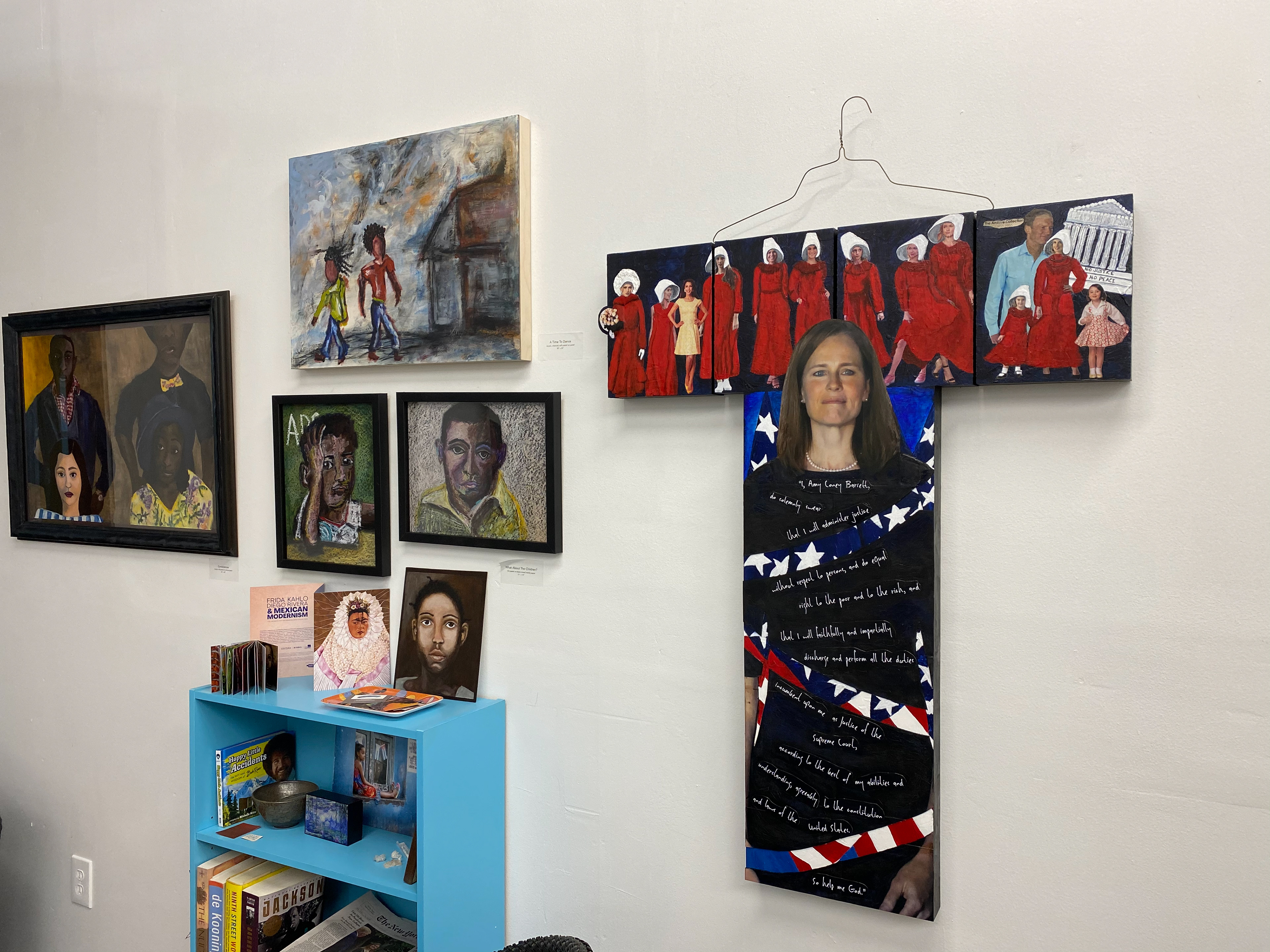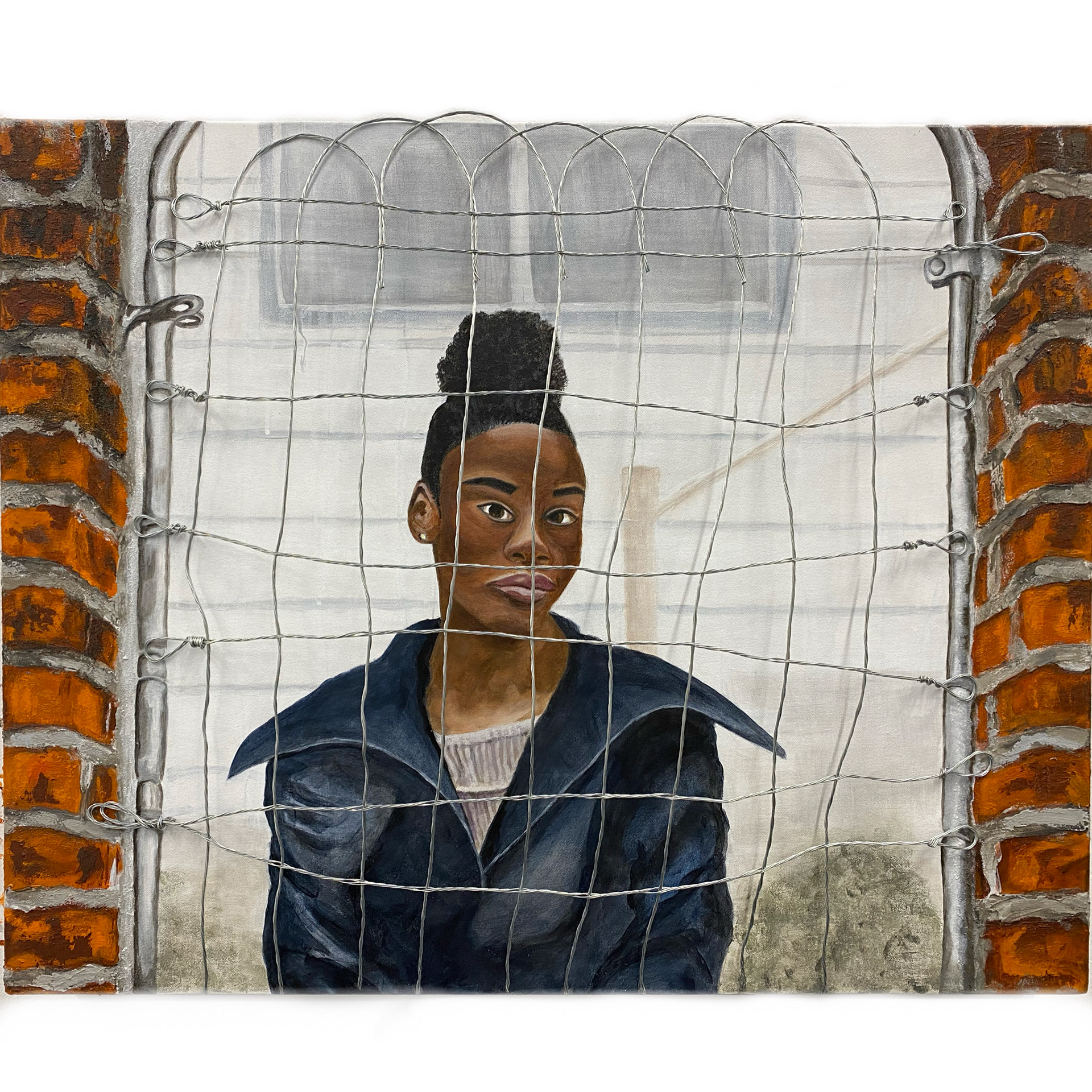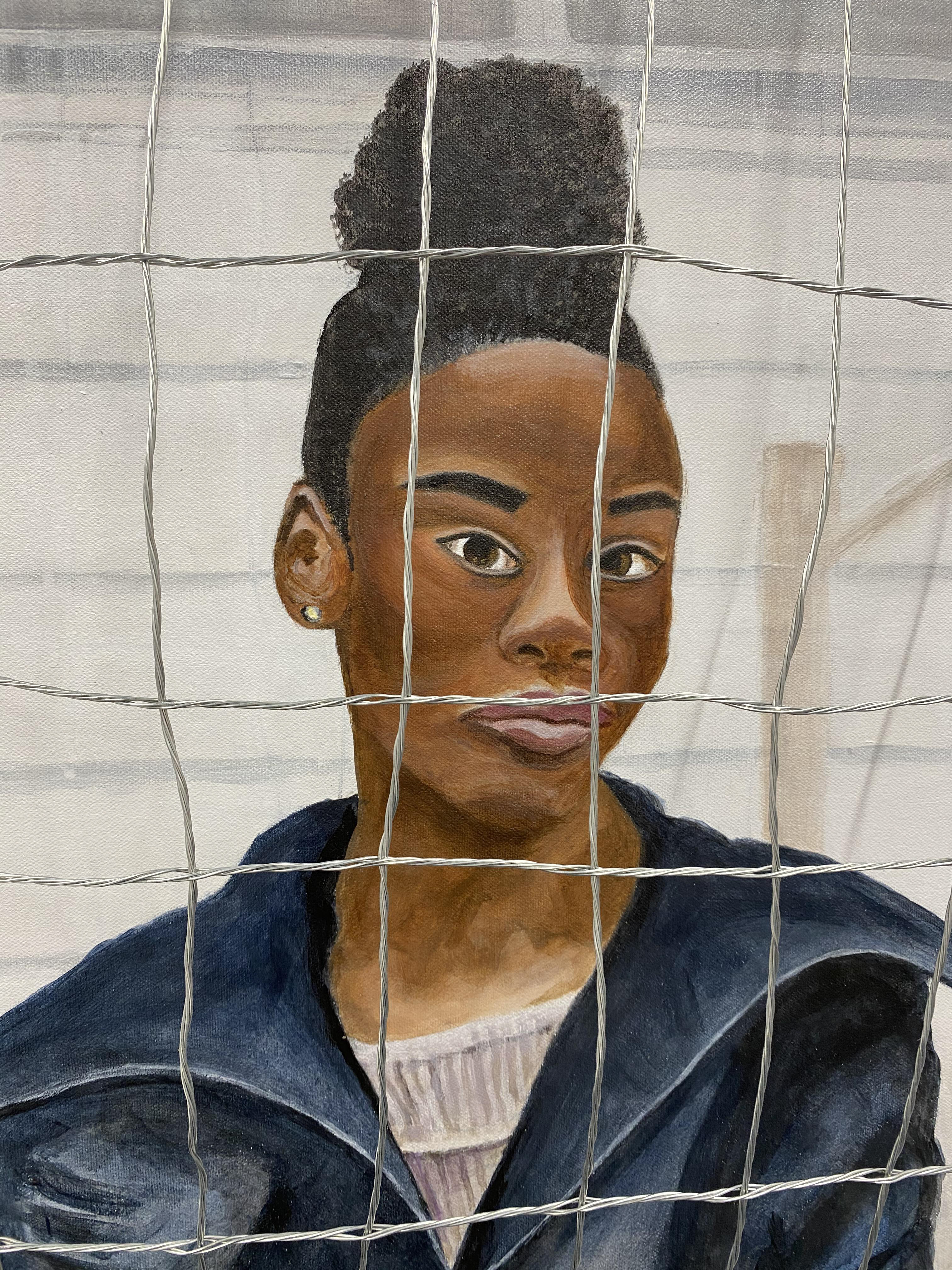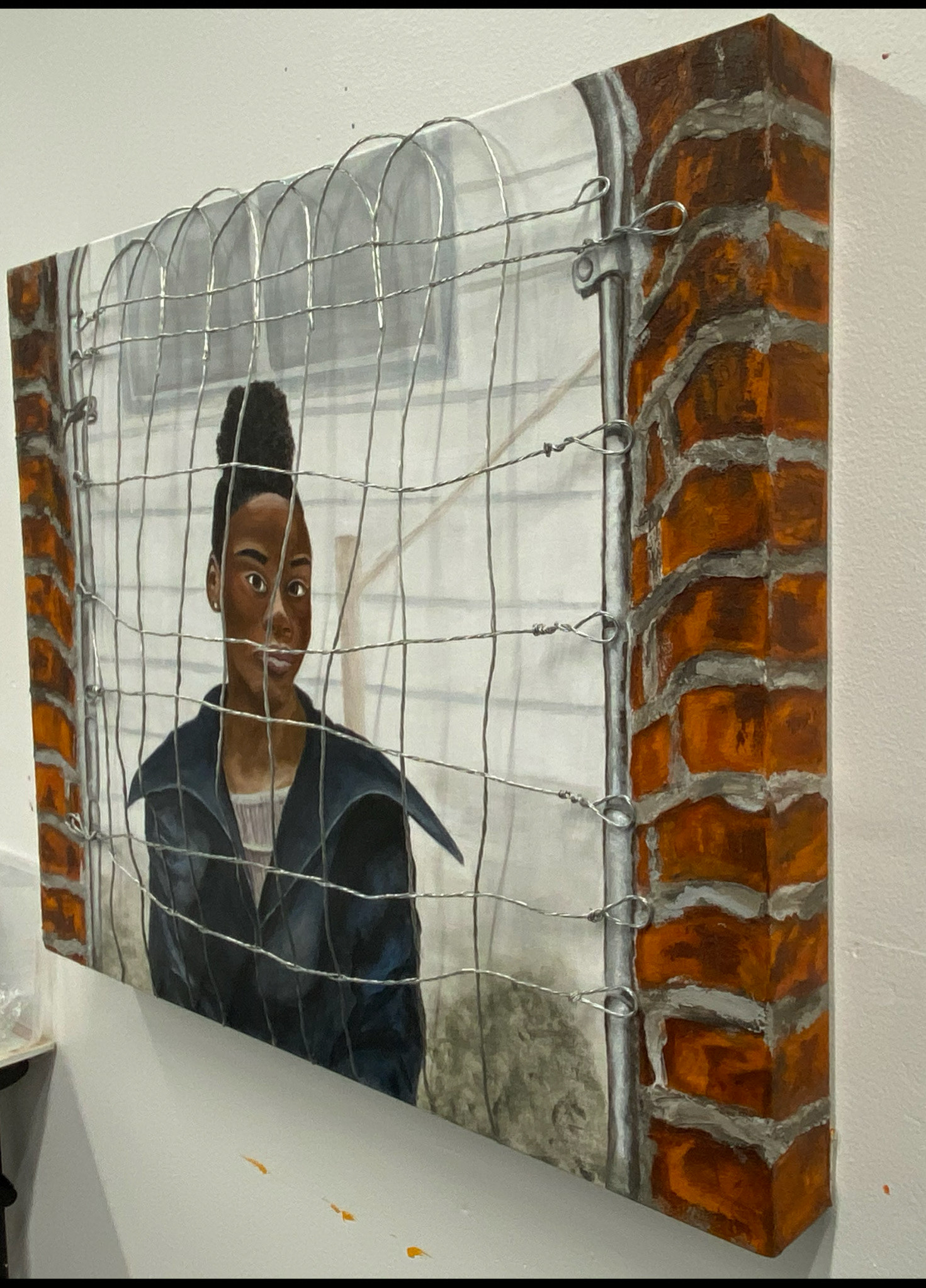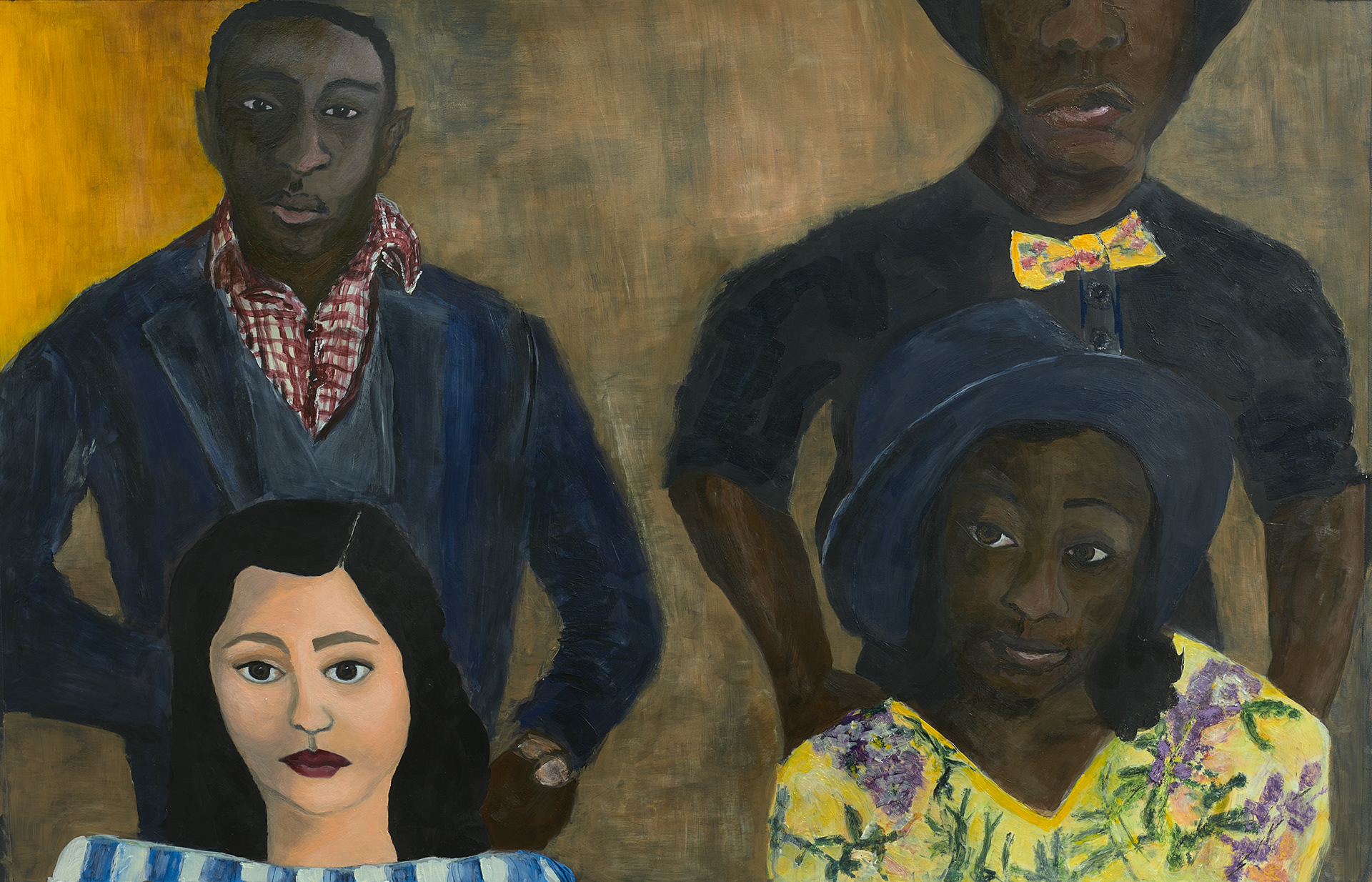 #Your Name Here has been juried in to the
Marin Society of Artists Fresh Art 2020 show.
The exhibit will be online this year with the virtual show opening on November 7, 2020 and closing January 16, 2021. I am honored to have this piece included in the show.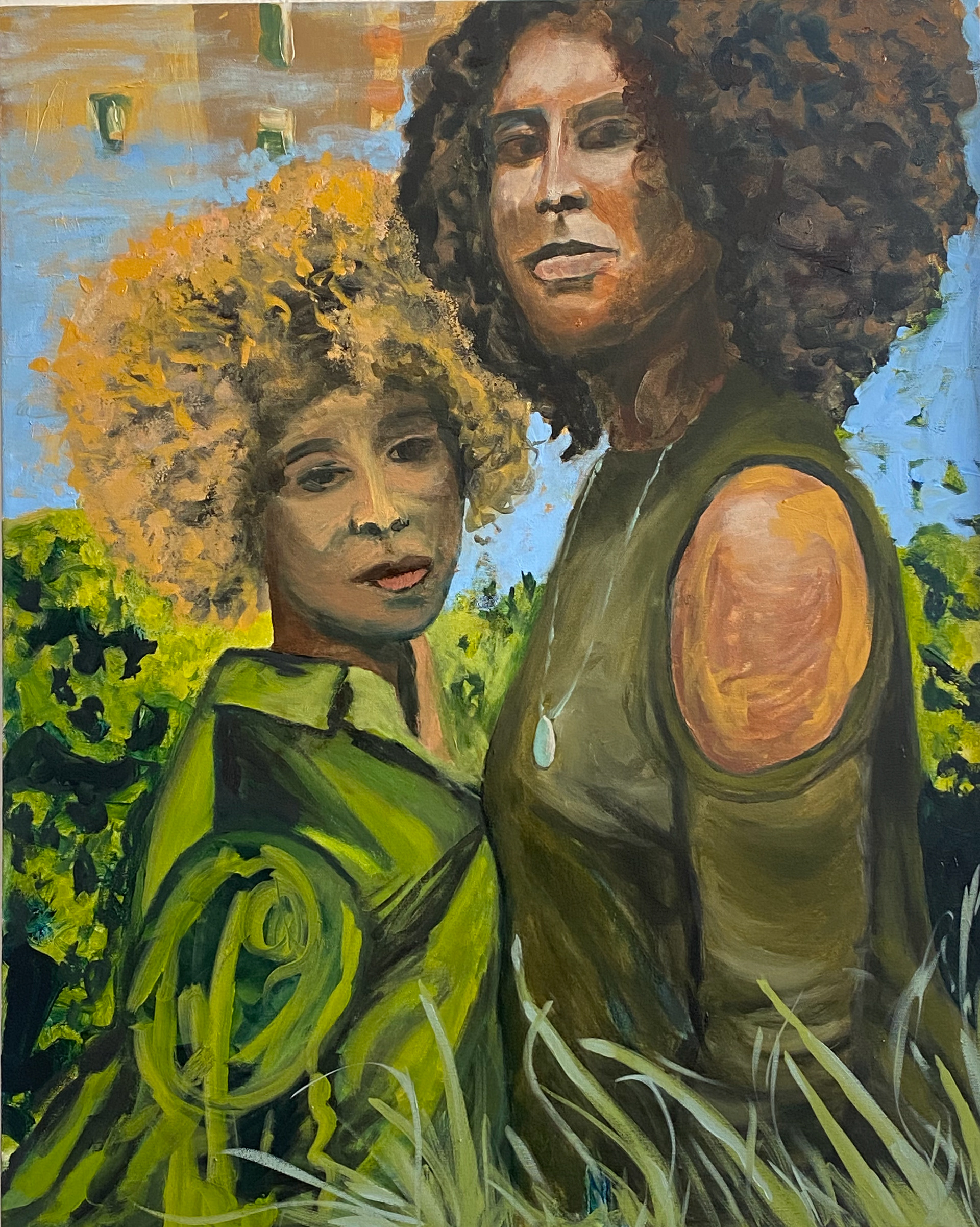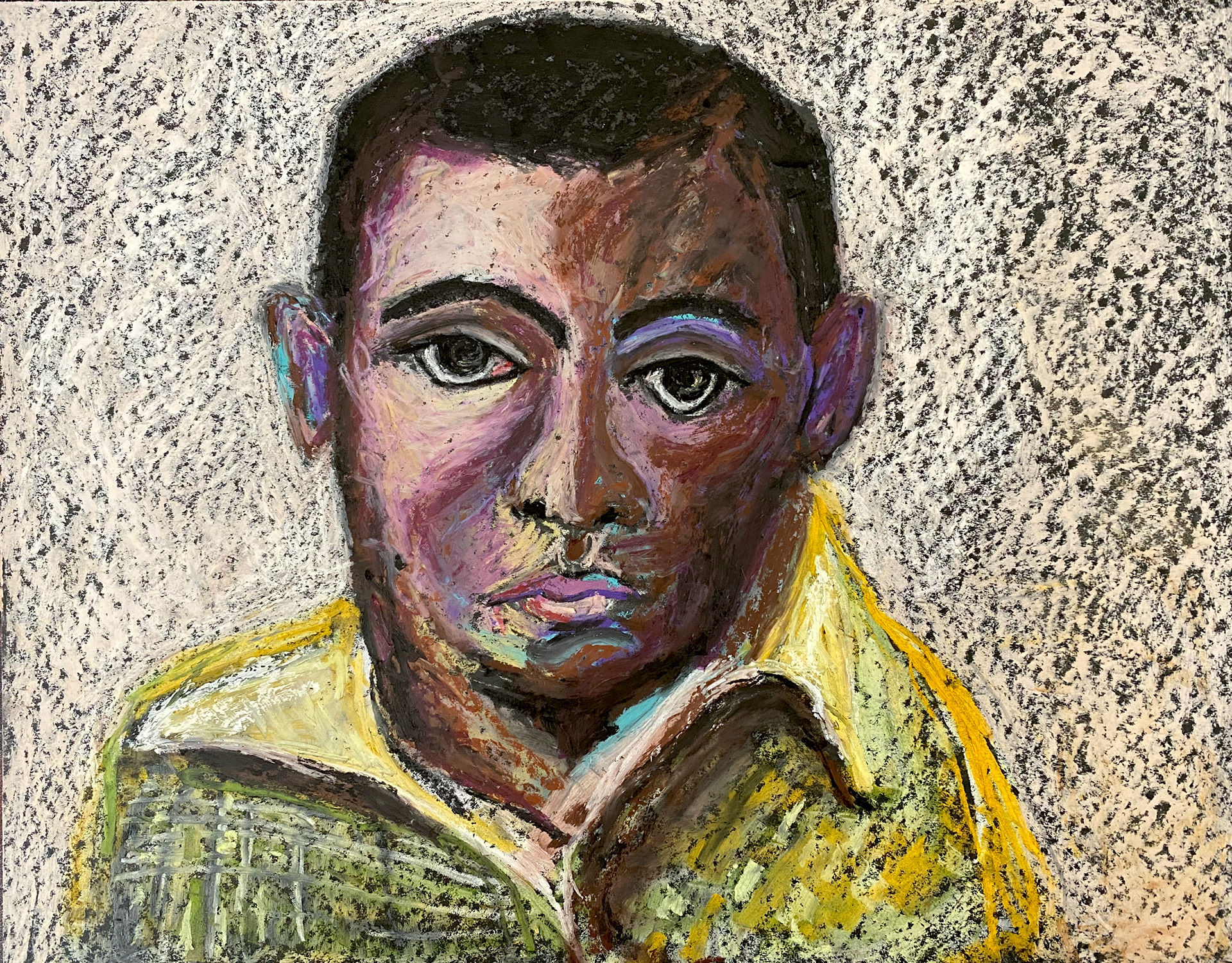 Lately I am finding children coming up as a subject for me. With the current national focus on going back to school during a pandemic I'm not too surprised it's become more than a passing thought. These two pieces are oil pastels on archival black mixed media paper and already framed under glass, available.